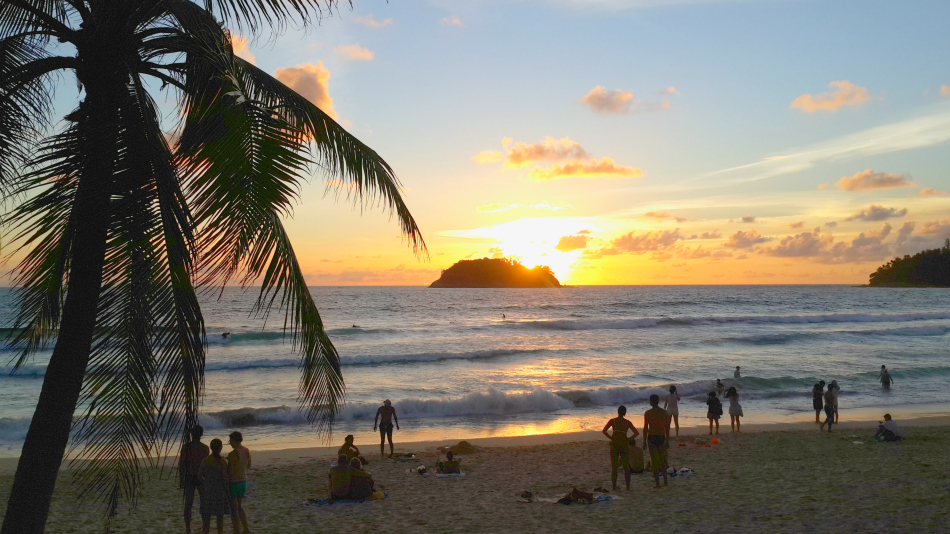 Warm balmy days and nights, friendly people, tasty food, cold cocktails, clear azure oceans, pummelling massages and great memories. Thailand, I can't wait to come back again for a holiday.
We were fortunate enough to stay at the Kata Beach Resort and Spa and we flew there from Johannesburg to Phuket via Dubai with Emirates Airlines.
The hotel can organize your transfer from and back to the airport. The trip takes about 1 hour 20 minutes depending on the time of day.
The hotel has 2 awesome pools, a poolside bar, great restaurants, comfortable rooms and a central location. My highlights are the beach that sits right in front of the hotel with warm water and safe swims for the kids, the comfortable loungers by the pool where we spent hours reading, dozing and drinking cappuccinos and cocktails and the fantastic service from all the staff.
Internet access is everywhere so you can keep up to date with work, e-mails and your social media.
A bonus for us living in South Africa is that you get great value for your money when paying for accommodation, food, shopping and local transport.
A small downside was that we all had turns in feeling ill with a tummy bug and we were down and out for a day. Whether this was from the food, the water we don't know but it wasn't pleasant at the time.
Explore
Take a Tuk Tuk to Patong (the kids loved the ride with music pumping and lights flashing)
Go snorkelling
Island excursions
Enjoy a cooking class
Shop and shop some more
Enjoy the tasty food
Water sports- surfing, canoeing, jet-skiing and many more
Buddhist temples
Visit the Big Buddha (great views from there)
Cycling tour
Jungle safari
Phuket old town
Food
You are spoilt for choice with all the amazing restaurants around from the buffet at the hotels to the open- air restaurants on every corner. You must try the Pad Thai (my favourite), Chicken chilli basil, Noodle soup, Thai omelette, Massaman curry and so many more other tasty options.
For sweeter options, there are always lots of fresh fruit and smoothies around and you must try the fried ice-cream, mango sticky rice and the banana pancakes with Nutella. There are also lots of Western options available if you need a break from the Thai food like pizzas, salads and burgers.
Regardless of the time of year you travel here are some extras to pack and take;
Sunscreen (obviously)
Nausea and diarrhoea tablets
Ear drops and swimming ear plugs
Bug spray
Light weight rain jacket
Quick dry towel (for the boating and snorkelling trips)
2 prong outlets are available but a universal adapter if you have any other type of plug
Backpack for day trips
Hats/ caps
Wet wipes or disinfectant spray
Best time to visit
Phuket is an all year round holiday destination, but the peak season is November to February (which we avoid as is too busy). We travelled in July where the rates are lower and the beaches are less crowded. There is usually a downpour late afternoon, but most of the days are hot and sunny.
Have you been to Thailand? Any further tips or suggestions? Where would you recommend that someone go or stay? I would love to hear.