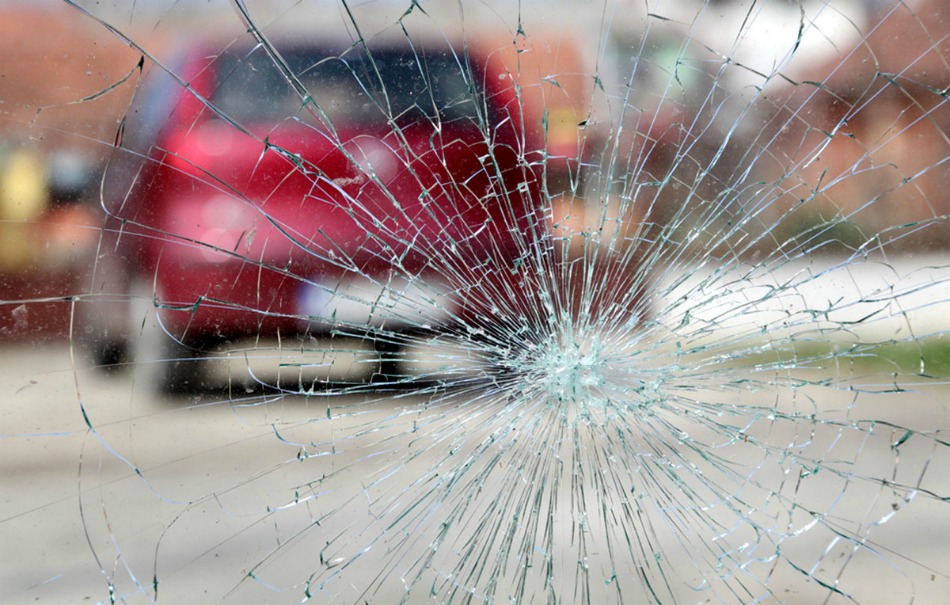 Do your love and value your life? Do you cherish your kids and family? Do you want to have kids and a family?
Yes? Then why do you drive like an ARS##LE? Why put your life and your families lives at risk when you are on the road?
Every holiday season, every day there are people dying on our roads. My heart goes out to the families and everyone that is affected by this. The road death and injury stats are frightening and growing every day.
I, like most South Africans are on the road every day, and every day we take our lives in our hands while driving on our roads.
And before you say, it's not me, it's the taxis, it's the pedestrians… No! We all drive shockingly. There is a sense of lawlessness out there.
We all speed, talk on our cell phones, take pictures, send messages or check our social media. Most of us don't stop at stop streets and a lot do not even stop at red traffic lights!! We drive recklessly and cut into lanes and overtake dangerously and don't even get me started on drinking and driving.
Read my previous article on Driving and Using Cell Phones
So, when and why did this happen? Why are we in such a rush, why do we disregard the law, have no value on our lives and others and think that accidents will never happen to me? Why do we have such a poor driving attitude?
I believe there are a few factors that owe to this lawlessness;
The sheer numbers and volumes on the roads and no changes to infrastructures
No respect for the law and the police and traffic services and ultimately the governing parties
A lack of respect for other drivers on the road
New generations of drivers emerging and following in the footsteps of their parents with shocking driving habits and learning from our mistakes and shortcuts
Not enough law enforcement and traffic officers out there and a crumbling and back logged law system
We have a National Tragedy here and the powers that be do not seem to take it seriously. Where is the will to make a change? Money and financials are no excuse. We're talking about people's lives here. There is money available but there is no will to manage it and spend it wisely. (I know there are so many other important issues like lack of good education and health care but this is just as important and related). Drastic measures are needed.
What can be done, what is the answer? (I am no expert but surely this should be common sense!!);
Zero tolerance and serious repercussions to law breakers.
Get help, advice from international experts/ consultants that have made positive change in other countries (Spend money to save money and lives) and create a solid strategy that will work (and do it NOW!).
Visible policing (more manpower, officers on the roads). In my experience if drivers and pedestrians see traffic officers or know that they will see them on their journey they will drive more carefully.
Spend more money on officers and enforcement and train them well. (This will result in less crashes and fatalities which in turn reduces the costs of emergency services, health care, legal care and pay-outs from the road accident fund).
Tough honest enforcement is required at all times.
Education from school level upwards on the rules of road, driving etiquette etc.
More random alcohol testing, morning, noon and night.
Road worthy checks and certifications on all buses, taxis and trucks.
Don't hide with your speed cameras behind a bush. Have them in dangerous areas where people overtake and speed and stop those people and fine them there and then. Let them be inconvenienced and delayed on their journey. Getting a speed fine 3 weeks after the incident will not prevent that person speeding.
Accidents to be called crashes (as per UN's recommendation) as they always happen for a reason. An accident is defined as an event that happens by chance, that is without deliberate cause. The 'accidents' on our roads mostly happen for a reason.
Improved public transport to relieve congestion and traffic on the roads.
Hard hitting marketing to the right people in the right place (clearly what is being done is NOT working).
What you can do;
Do not use your cell phone when driving
Do not drive under the influence of alcohol or allow anyone else to
Ensure your car is roadworthy
Wear your seatbelt and ensure your passengers wear theirs (common sense you would think)
Be mindful, be present, be aware on the roads
Be patient, be tolerant
Take road safety seriously
What are your thoughts, are you worried? Have you been affected by the craziness out there? Let's get a discussion going, get people thinking and taking action. Please!