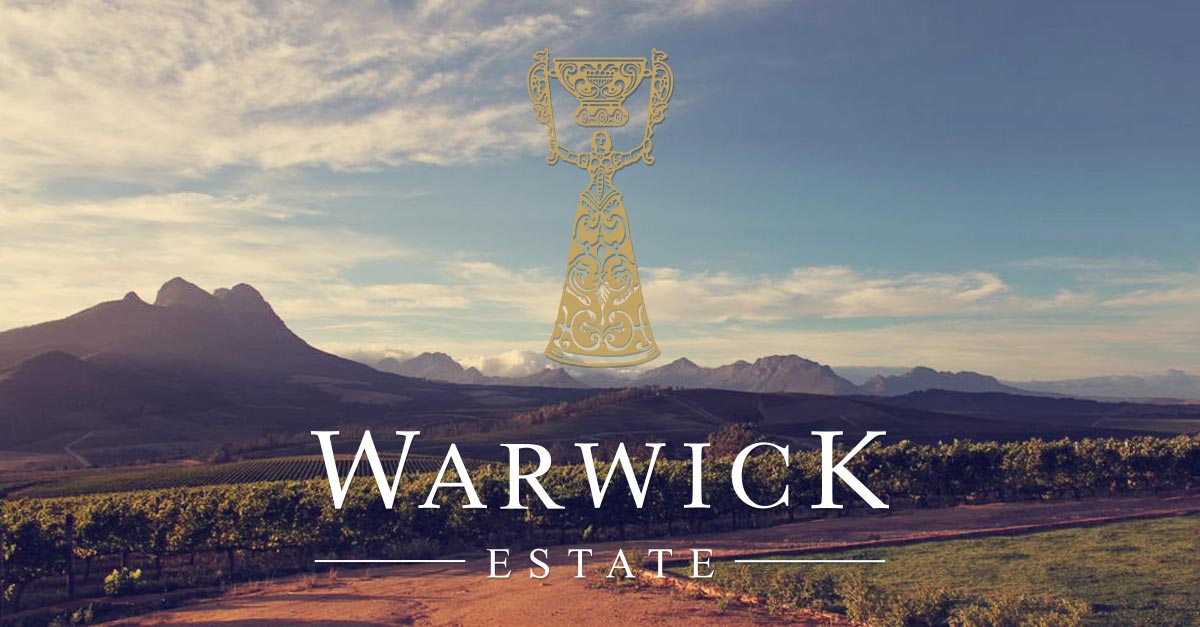 Stylish, great food, excellent wine and family fun. These are just some of the words used to describe our awesome day out at Warwick Wine Estate. From the moment you enter through the gates and drive down the vineyard and tree lined driveway, to when you leave with a happy heart and full belly.
We were warmly welcomed and the staff were attentive, friendly and knowledgeable about the food and wine. It also just happened to be a lovely day with blue skies which amplified the elegant white tables, walkways and stylish floral arrangements.
You can either sit at tables under the oak trees or find yourself an over-sized comfy cushion and umbrella and relax on the lawn overlooking the lake and mountains. There are also picnic pods available to book for a group or family that offer shade and a bit of privacy.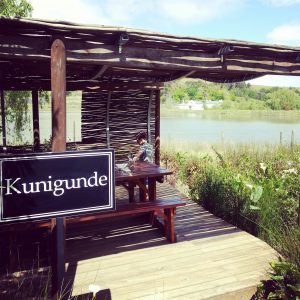 The gourmet picnic is a real treat and the wooden basket is filled with tasty food. My favourites were the pickled beetroot, pecan nuts, goat's cheese, quinoa and rocket salad, the grilled beef tagliata with aioli and truffle oil and the fresh ciabatta rolls.  The vanilla cheesecake with mixed berry compote in a jar was sublime and the fruity Professor Black Sauvignon Blanc was a perfect accompaniment to round the meal off. The kids get their own fun box filled with a cheeseburger, chips, fruit juice and some sweet treats.
 Speaking of the kids, they had a blast and enjoyed the freedom of wandering around on their own and exploring all the nooks and crannies.  There are not 1 but 3 wooden jungle gyms for them to scramble on. The expansive green lawn also offers a great place to run around. It was fabulous to meet the charming Mike Ratcliffe and he explained to us that they have made the fountain super safe for kids and in summer it becomes a play area and splash pool. So don't forget the towels!
 The atmosphere is very relaxed and you feel you could be there the whole day (we actually were!)
We will be back with friends and family and I will be sure to do the 'Big 5 Wine Safari' which looked great fun. The whole family can go and they take you on a Land Rover through the vineyards and compare the 'Big 5' animals with their 'Big 5' grape varieties.
The gourmet picnic is by reservation only so you have to book in advance. The picnic basket is R350.00 for a couple (wine excl.) and the kid's picnic box is R49.00.
Contact details:
Phone: 021 8844410
E-mail: [email protected]
Twitter: @WarwickWine
Website: www.warwickwine.com.
They are located on the R44 between Stellenbosch and Klapmuts.