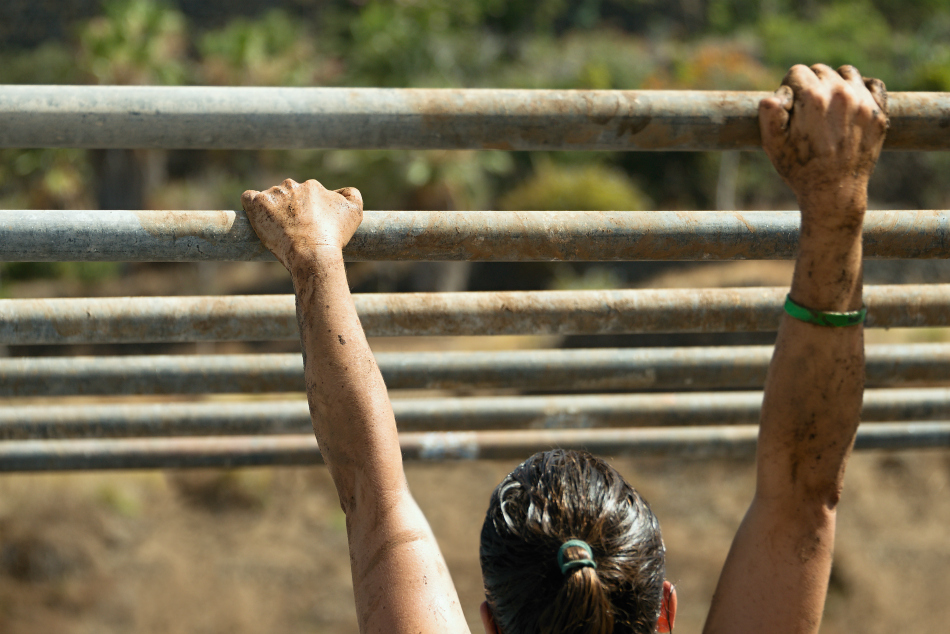 So, I am on a mission to get fit and stronger and have fun while doing it.
Read about my experiences Fancy Getting Fit? and Fun At The 5km Park Run.
While on this fitness path I discovered The Grind Obstacle Course Race (or should I say my gym trainer not so gently persuaded a group of us to do it). Well I just loved it.
What I got from doing The Grind Obstacle Course Race;
☛ Muddy and wet… I got muddy and wet
☛ A great bonding time with gym buddies
☛ A sense of achievement (damn proud I finished it)
☛ An opportunity to be a role model for my kids and show them you can do anything you set your mind to
Are you looking for a fun and exciting adventure? Become a weekend warrior and sign up and do The Grind Obstacle Course Race… Go on your own, get a group together or go with the family. Just do it already. You won't regret it.
An active fun time for a group of friends, fitness buddies or families. Enter Here…
Less Run More Fun.
The Little G– a mud run obstacle course for kids aged 4 to 11 years old. Jump pits, army crawls, climbing and sliding. What's not to love! Let the kids push their limits, have fun and of course get covered in mud!
Dates– 25- 26 March 2017
Ticket price– R120.00 includes a finisher prize and a free ticket to enter the Sports Show.
Start and finish time– Kids run in batches of 5-8 at a time every 2- 5 minute from 9am to 3pm on both Saturday and Sunday.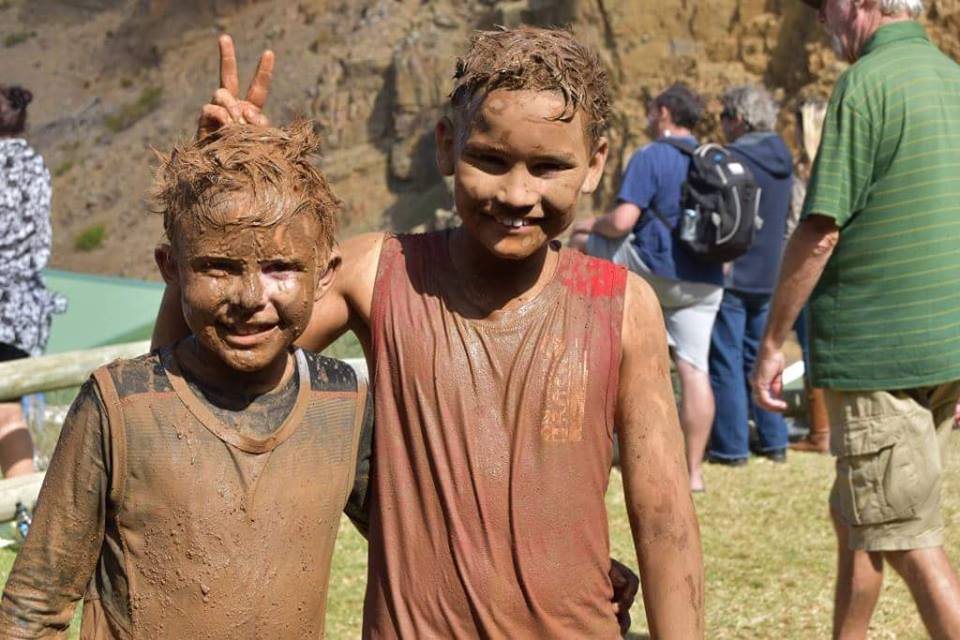 The Rapid Grind 5km (my favourite): 30+ obstacles. Challenging but achievable. designed with first timers in mind and good as an introduction to Obstacle Course Racing.
Ideals for groups to get together and have fun or solos wanting to test their strength and abilities. Race batches on Both Saturday and Sunday.
Dates– 25- 26 March 2017
Ticket price– R350.00 includes a free ticket to enter the Sports Show (value R150).
There is also a 10km course for the very fit and more hardcore athletes.
Embrace it. Face it. Conquer it.
The event will be held at Sandringham Farm, Stellenbosch
Website- TheGrindrace.com
Facebook- TheGrindRace
Contact details- [email protected]
Images from Shutterstock and The Grind Obstacle Course Race Facebook Page

Would you like to win 2 tickets for The Grind Obstacle Course Race? (Includes entrance to The Sports Show) 
Simply complete the Rafflecopter entry form below!
T's & C's:
The prize cannot be traded for cash
The competition is open to anyone in Cape Town over 25- 26 March
Winners will be notified via email
Competition closes on the Thursday, 23rd March
We reserve the right to disqualify entries
Disclosure: This post is sponsored but all opinions are my own.