Melody from Body in Balance and the Revolution Fitness team are very excited to launch the Revolution Reboot Online Challenge!
The Challenge… 30 days of eating real food, having real support from the group and your health and fitness coaches, and achieving real results from creating new healthier habits!
We all need support in this life so I have chosen to do this challenge in order to get the guidance on what to and when. I hope to first of all lose some weight (don't we all!!), be mindful of what I am putting in my body, break my sugar addiction, sleep better and feel more energized. (I shall be feeding back on all this).
After joining you will be sent your booklet with all of the delicious recipes and info you need to get you going. You will then be invited into a closed Facebook group which, for a month will be your safe place to ask questions, share ideas as well as your triumphs and frustrations.
Trying to create positive new habits and sticking to them can be very challenging on your own. Be accountable to, and with the support of a like-minded group you are far more likely to achieve long lasting results.
The food plan has been designed by qualified Nutrition professionals to achieve the following results;
• Re-establish healthy habits
• Reset your metabolism for fat burning
• Support fat loss and improve body composition
• Restore energy levels
• Boost your immune system
• Break your sugar habit
Sign up today to book your spot!
☛ Starting date- 1 May 2017
☛ Cost- R750
☛ Contact Melody on 0729649014 or [email protected]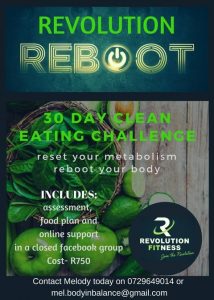 ☛ Read 'The secret to successful weight loss' for more on Melody.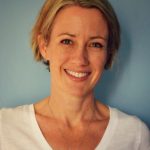 Melody Cox is a qualified nutritional facilitator and a health coach with zest4life. They run programmes that are based on Patrick Holford's low GL diet incorporating coaching which is a powerful health improvement and weight loss process designed to educate and motivate you to improve your bodies, health, and well-being.
Melody Cox Body in Balance Coaching Facebook Page
Disclaimer- this post is not sponsored.
All opinions and content are property of Supershazzer, unless otherwise stated. All the information on this Blog is published in good faith and for general information purpose only. Any action you take upon the information you find on Supershazzer, is strictly at your own risk.