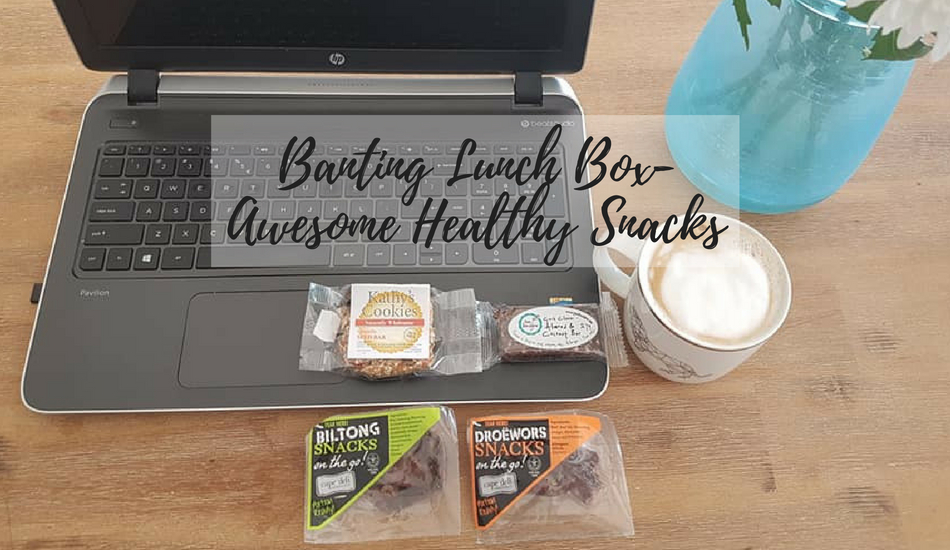 There is no hiding that I am a banting fan (read here on All Things Banting), so I was very excited to receive the Banting Lunchbox from  a cool company The Lunchbox that delivers pre-packed lunches to your door.
This box is packed full of delicious banting goodies, all divided into packs for each day. The idea is to just add your lunch/ salad/ healthy sandwich to the pack and you are sorted for the day.
These are great to keep in your handback or lunch pack at work. They have been SO super helpful for me especially when I am in the following situations:
» Out for a coffee and I can have a healthy banting crunchie with my cappuccino instead of a sugar laden treat
» When I am travelling and am not able to buy or access healthy snacks I have these on hand as a great healthy option
» When I do have cravings I can reach for something healthy and guilt, sugar and grain free and banting friendly
» When I am on the run and haven't had time to prep meals these snacks keep me going until I can make myself a meal
» To have on hand to avoid buying unhealthy snacks at the shop
This is what's in the Banting Lunchbox:
» You get 20 bags, numbered from Day 1 to Day 20.
» Each daypack is packed with a selection of 4 x non-perishable items (1 x Biltong +1 x Droewors + 2 x Nuts).
» The serving size for each pack is 25g.
» Packed into 21 cool brown bag day bags
Other options include the Kids Box, Adults Box and the Nut-free Box.
Here are some of the Banting snack options in the packs: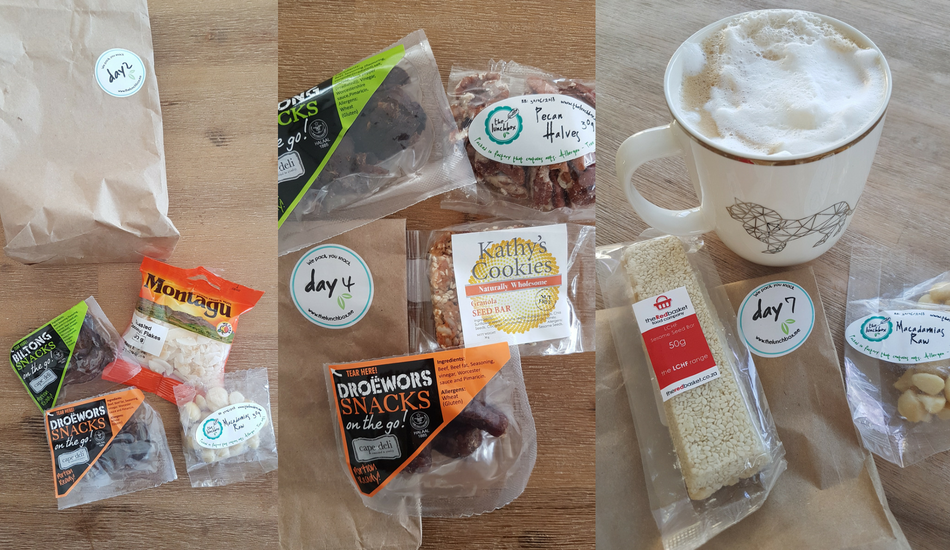 How it works…
No Contract upgrade or downgrade. Pause or cancel your subscription anytime.
Subscription is on a month-to-month basis. Your membership will automatically carry on at the monthly subscription rate until you cancel. Payment via credit card or monthly direct debit off your bank account.
Free delivery to your door – Nationwide to any South African residential or commercial address via courier.
Website- TheLunchBox.me
Email- [email protected]