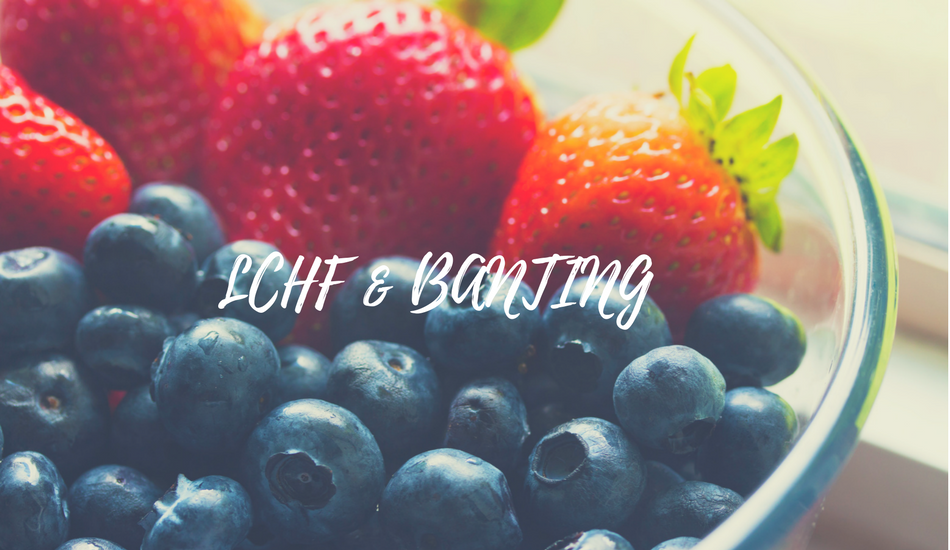 I have been following the Banting diet for a few years now and what I have realised is that you can't just do it part time. It is a lifestyle and lifelong eating plan that has SO many amazing benefits from of course weight loss to improved health markers and more energy.
The principles to follow are simple; eat food that is high in healthy fats, low in carbohydrates and are medium in protein. Sounds easy doesn't it? Well, it actually is. I have never ever followed a diet successfully and lost weight but on Banting there is no weighing food, counting calories and measuring so I just love it!
Here are some tips to guide you on your Banting/ LCHF journey;
1.       Plan ahead. Plan for the day and week ahead, your shopping and your meals.
2.       Set goals. Write down your ideal weight and health goals and visualize how that would make you feel.
3.       Count carbs, not kilojoules or calories. Avoid anything with a carb content of more than 5g per 100 g.
4.       Eat only when hungry and stop when you are satisfied.
5.       Avoid grains including wheat, rye, barley etc. They are inflammatory and toxic.
6.       Eat more good fat. Remember that saturated fats are not bad for you.
7.       Drink enough water. It is the BEST thirst quencher.
8.       Eat real foods and vegetables. No fast foods and highly processed foods.
9.       Skip meals if you aren't hungry.
10.   Keep it up. Be persistent and do not give up.
11.   Cut back on all fruit. Fruit contains a lot of sugar.
12.   Get enough, restful sleep.
13.   Exercise wisely.
14.   Don't eat too much protein.
15.   Don't cheat. Take it from me, I have done this, and it just ends up in a downward spiral.
16.   Be aware and alert. Read labels and what ingredients are in a product and the carb content
17.   Don't have too much dairy. Dairy contains lactose which is a sugar.
18.   Stay away from sugar completely. This includes sugar substitutes.
19.   No vegetable oils and margarines.
20.   Eggs are fine to eat. They are healthy and keep you fuller for longer.
Remember that weight loss is unique to everyone. Listen to your body and be aware of changes.
Educate yourself, read up and gather information and collect recipes. Take responsibility for your diet, health and weight loss.
Read more on Banting;
The Reasons You Are Not Losing Weight On Banting And A LCHF Diet
Disclaimer: All content provided on this blog is for informational purposes only. The owner will not be liable for any errors or omissions in this information nor for the availability of this information. The owner will not be liable for any losses, injuries, or damages from the display or use of this information.